By Evan Ream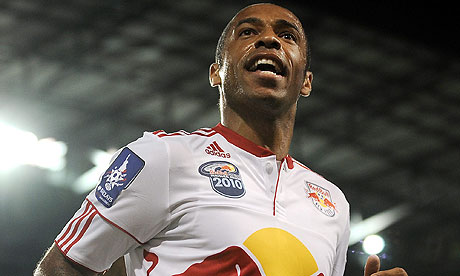 At the end of Week 18 in MLS, every team (except Real Salt Lake) has played at least half of their games. For a great look at the standings, check out the always amazing Setting the Table. But I'm not here to give you the standings; I'm here to talk about who I think will be in those coveted ten slots that will qualify for the postseason when the regular season is finished.
Before I talk about the teams that I think will make it, I want to eliminate two teams from consideration: Vancouver and New England. Vancouver just signed their second Designated Player, but even think he will take time to acclimate to the league. With the roster Vancouver put out every week, their team was always going to be more than a one-year project. They don't have enough quality or depth to compete right now. Sitting at just 14 points from 20 games, things don't look so bright.
New England has just two more points than Vancouver has and has played 19 games, but they have picked up just 3 points in their last five matches and are trending the wrong way. New England's entire organization is a mess right now, on and off the field. On the field, they can't find a goalscorer or a consistent defense. Even with the strong midfield duo of Benny Feilhaber and Shalrie Joseph, they aren't getting things done. New England has scored just 16 goals this season, the fewest in MLS. They also sport the second worst goal differential in MLS at -11. For these two clubs, it would be wise to focus on next year.
Now, for the teams that have a chance at making it, I will split them into four groups and rank them in their group as the most likely to make it.